What is
Snell?
Snell (adjective)
We are fast, adaptive, and rapid. Snell Business Collective is an ROI-driven e-commerce consulting agency in Mumbai, India. Blending the best of digital strategy, creativity, and retail expertise, we create branded e-commerce experiences for your profit. Our full-scale integrated services are marketed to help entrepreneurs stay ahead of the business curve! We work with startups as well as the top companies in India such as manufacturers, exporters, and importers of retail products who are ambitious, confident, have a vision, want to invest in the future-driven business, and believe in innovation.
As one of the top e-commerce consulting agencies in India, we enhance your online presence and drive your digital sales. Apart from our core expertise in consulting, one of our verticals of business is the 'Collective'- focused on working with alliance service partners for requirements that support the e-commerce business like e-commerce recruitment, e-commerce HR consulting, branding, digital marketing, website design, and development, photography, video production, content writing, graphic designing, and software development.
Our e-commerce consultation agency is here to keep your business
Creative Risk-Taker, Passionate Storyteller, Empathic Futurist
A strong-willed yet compassionate father to two children, Manoj is a 44-year old emotional and passionate man who wears his heart on his sleeve. Despite being a committed and dedicated family man, he is fun-loving, adventurous, naughty, and bold. If he could be described in a sentence, it would be – "The one who is sensitive to relationships, integrity, loyalty, and commitment!"
Manoj always knew he wanted to become a jack of all and master too by having multiple businesses. Growing up, he always dreamed of bringing something new to the table. From thinking out of the box to being futuristic, he wanted to run businesses that could evolve with times. His rational and data-driven approach have helped to make a mark in the industry and gained momentum with his character traits- trustful, bold, faithful and being hands-on to make Snell Business Collective possible. Today, Manoj has built long-standing partnerships with his clients and his efforts have finally paid off to build sustainable verticals in the field of e-commerce.
"Very early in my life, I realized the importance of having a comprehensive and balanced approach in business to stay ahead of others! I've been bold enough to be a first-mover in many businesses. I have seen successes and failures but always grown stronger in character and competence, and want to prescribe the same to all my clients! Having personally achieved everything in my business and stood tall through many business cycles, I now aspire to share the same knowledge and expertise with my clients by getting my hands dirty and taking complete responsibility for their brands. I believe in standing on my own feet and face every challenge with practicality and simple fundamentals of a secured life."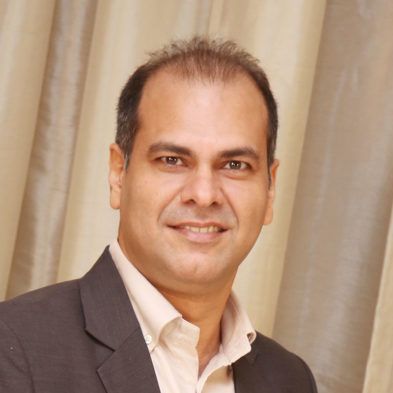 Vision
Our vision is to become the world's most favorite outsourced partner to create a Happy Satisfied Community of Small and Medium Enterprises who can have a profitable, sustainable, and future-ready online retailing business.
Mission
Our mission is to create sustainable and profitable e-commerce businesses for open-minded and passionate manufacturers who want to nurture & build a dynamic brand and be future-ready!