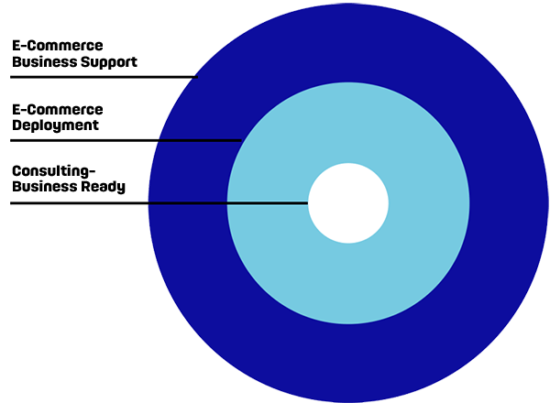 We work with our clients in three distinct ways to help achieve success
Snell Business Collective is one of the top ecommerce consulting agencies in India.
When it comes to driving sales for our clients, we push our buttons in e-commerce and it's surrounding world such as digital marketing, supply chain management and logistics.
One of the key differentiators of our brand is that we are not limited to being just an integrated e-commerce consulting agency. Apart from our core expertise in marketing your products on shopping websites, one of our verticals of business is our 'Collective'. This is focused on working with alliance service partners for supporting your e-commerce business- be it e-commerce recruitment, e-commerce HR consulting, branding to digital marketing, website design and development, photography, video production, content writing, graphic designing, and software development.
In all, we at Snell Business Collective take the onus of your brand's entire e-commerce journey by setting up sales targets for ourselves so that we can elevate your brand's digital presence!
Whatever consulting we do, we do it from a sales point of view.
Adopting a 360-degree outcome-based approach, we set up the table by identifying the shopping websites which can unlock the best chances of selling.
This is followed by mapping the online competition of brands in the e-commerce market and designing a pricing strategy. Before we go live on online retail websites, we implement sales promotions and product communication that can prove to be the most effective for your brand visibility.
Going live on e-commerce websites like Amazon, Flipkart, Myntra, Snapdeal, Myntra, Nykaa, AJIO, and Qtrove comes with its own set of challenges. Right from the onboarding of your brand on all digital platforms, creating awareness and interest for the brand to operating inventory management, meeting sales targets, and tracking monthly reports of profit margins achieved, we mother your brand and market your products like our own.
Snell Business Collective